PS Engineering can design gates for you home which are unique and special. Our bespoke gates are designed and manufactured on site at PS Engineering in Ballymoney. We have a huge selection of designs which you can choose from or use as inspiration for your gates. We make gates from galvanised steel or timber.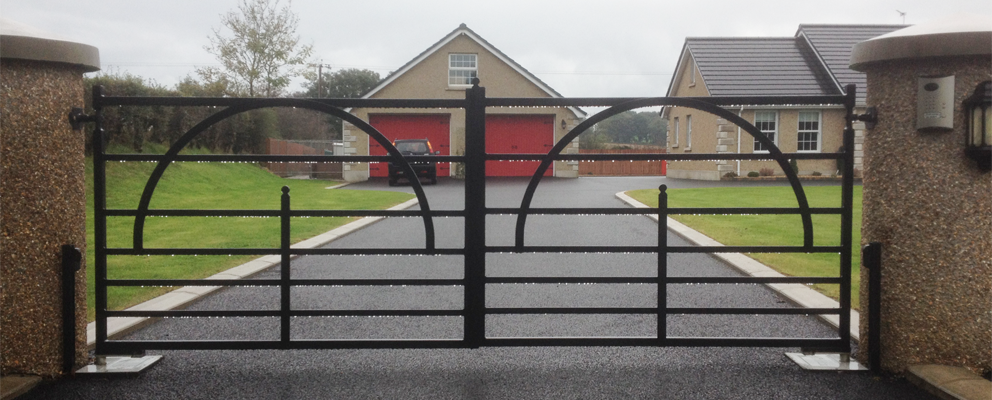 Not only to PS Engineering design and manufacture gates we will also fit your gates. We fit electric gate systems meaning the gates will open when you use your remote control meaning that you home is alway secure when you aren;t there and no need for getting in and out of the car to open and close gates after yourself.
PS Engineering also provide a service which allows us to retrofit an electric opening system to your existing gates. This has been popular with lots of our customers.
So if you would like electric gate designed, manufactured and fitted or are looking for a retrofit system then give us a call. We are here to help talk through what you need and then we at PS Engineering can start work on your gates.