PS Engineering manufacture handrails for both domestic homes and industrial projects. Handrails are a requirement from building control for balconies, ramps and set of step and, around your home, you want them to look great. PS Engineering will help you design handrails which will suit your style and situation. We will make sure that your handrails are functional, beautiful, durable and that they fulfill all the Building Control requirements.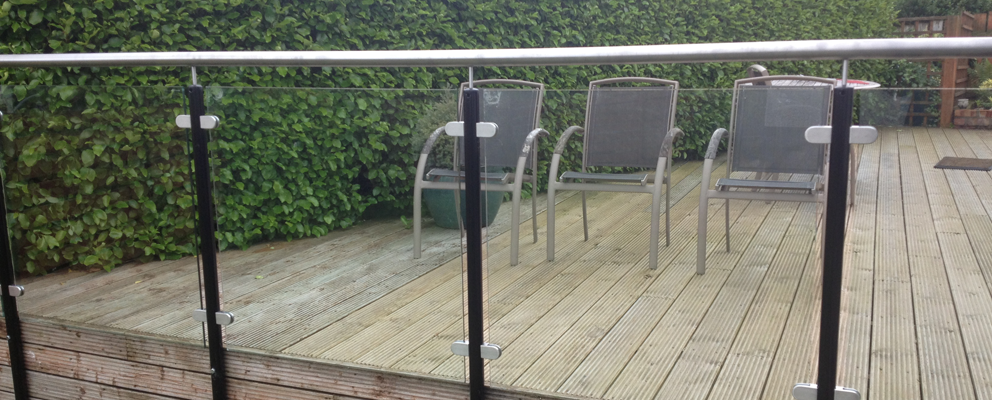 Here are some examples of our work in a domestic situation. We designed manufactured and fitted these handrails around a raised deck area and at a balcony. The glazed panels make the handrails modern and non-intrusive.
If you need handrails around your home don;t settle for something which is industrial and not in keeping with your home. At PS Engineering we would love to talk to you about what you need and what our team can do for you. Lift the phone and give us a call 02820 741 780, here at PS Engineering we are happy to give you the advice that you need about handrails around your home.