PS Engineering, based in Northern Ireland, can design, produce and fit any metal gate you need. Any size, shape or colour. The gates are made in their workshop outside Ballymoney. PS Engineering pay attention to all your design requests and the little details. Like this gate below which features a beautiful fleur-de-lys design. This gate was custom made to fit the small opening at the side of a house. Spears and other decorations can be added too. If you aren't sure what you want then get in touch with us and we can explain all your options.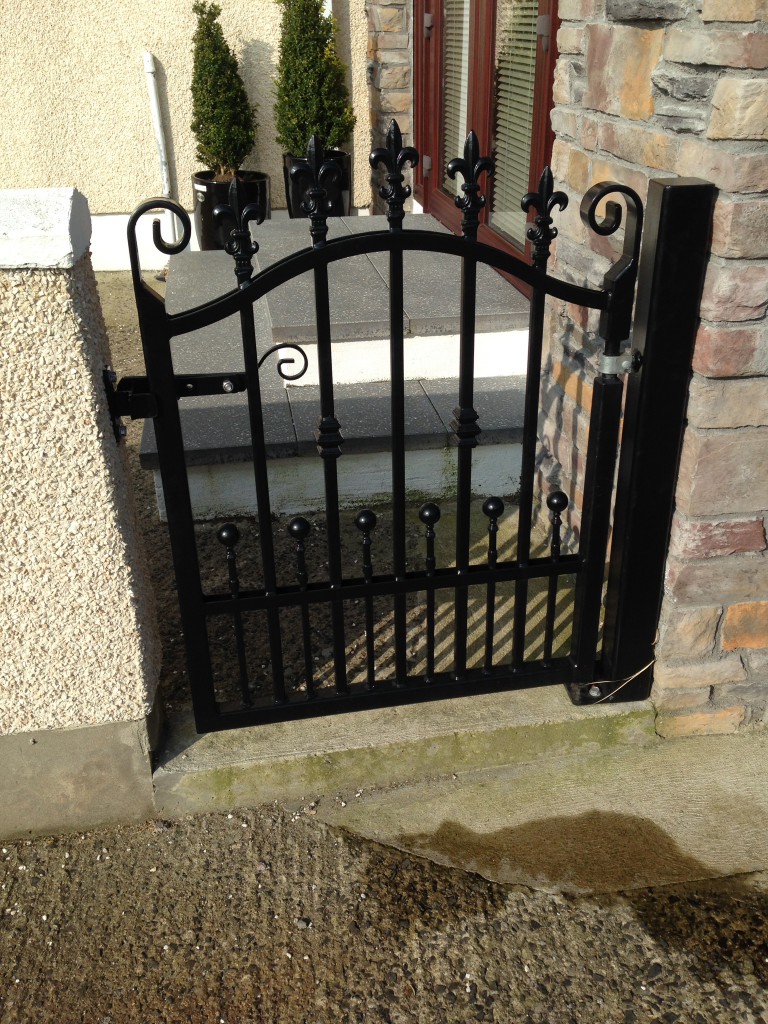 PS Engineering then can carry out all the galvanised and powder coating. Powder coat finishes are available in any lots of differetn colours. Click here to see the full RAL colour range. Our most popular colours are satin black RAL 9005 and British racing green RAL 6002.
Galvanising means that your gate is protected with a zinc coating which will to prevent rusting. The powder coating gives you a high-quality finish and is ideal for finishing your gates. It gives a much more durable finish than normal paints and it looks great.  It will weather all seasons and reduces the risk of scratches, chipping, abrasions, corrosion, fading, and other wear issues.
If you are interested in having your gates designed, manufactured and fitted by PS Engineering then give us a call. We are here to help talk through what you need and then the PS Engineering team can start work on your new gates.