PS Engineering can provide you with electric gates, or fit you existing gates with a automated system allowing them to open and close with the aid of a remote control. Your property will be secure and you will have access without even having to step outside of your vehicle.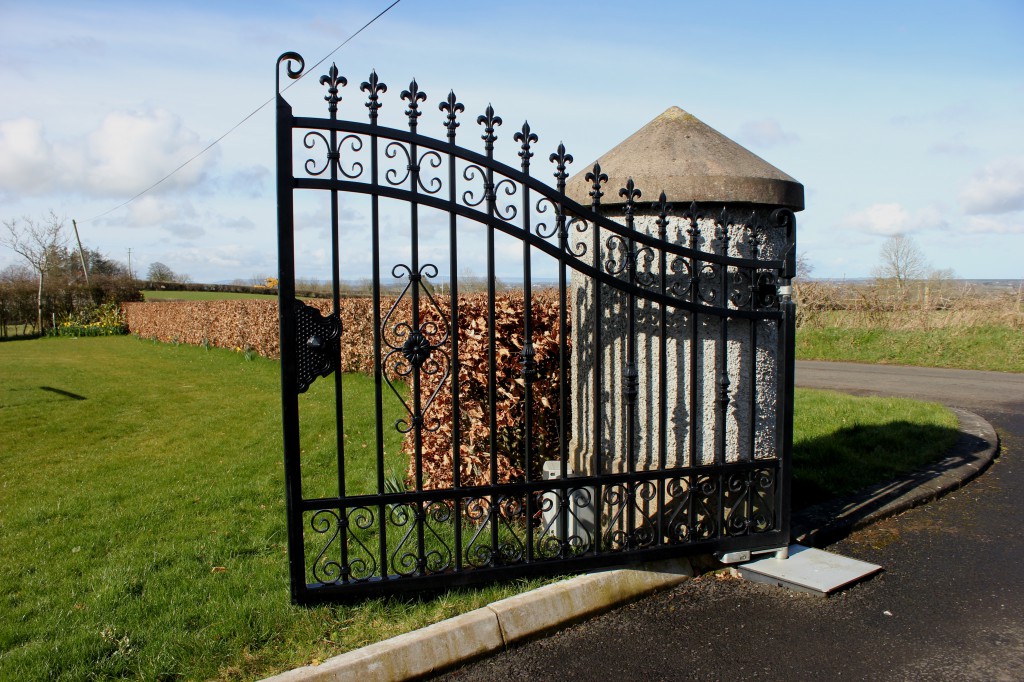 The benefits of electric gates from PS Engineering include,
Electric or automated gates provide security
Having electric automated gates will give you peace of mind that your home is secure. Automated gates will open when you push the remote control. They will close behind you and because of their mechanism are extremely difficult to force open. They are a deterrent to burglars, and will make anyone think twice before approaching your property.
Electric gates are convenient
Automated gates are not complicated to use. Once fitted they can be operated by a remote control from up to 20m away. You will have no need to step out of your car to manually open and close your gates, meaning you will be safe, warm and dry even on the most blustery of days. You can also get more than one remote for multiple cars and a control panel which will allow you to keep track of visitor who arrive.
Electric gates are robust
PS Engineering design gates that are beautiful and durable. The steel used for each gate will be able to endure our Northern Irish weather and can be powder coated. Our gates can also be supplied in a range of colours. PS Engineering will also be able to provide matching railings for surrounding walls etc.
Our team are professional and hard working and want to give you, the customer, exactly what you need for your property. If you are interested in having your gates designed, manufactured and fitted by PS Engineering then give us a call. We are here to help talk through what you need and then the PS Engineering team can start work on your new gates. PS Engineering work throughout Ballymoney and the whole of Northern Ireland.