PS Engineering manufacture and fit bespoke steel staircases throughout Northern Ireland. PS Engineering are a family run steel fabrication business who are based in Ballymoney, Northern Ireland.
A staircase is one of the most important features in your home. They are normally located in your hallway and are often the first thing that your guests will see as they arrive at your house. Designing your bespoke staircase is as personal as designing you house and PS Engineering can help you to design something unique and beautiful, while meeting all Building Control standards.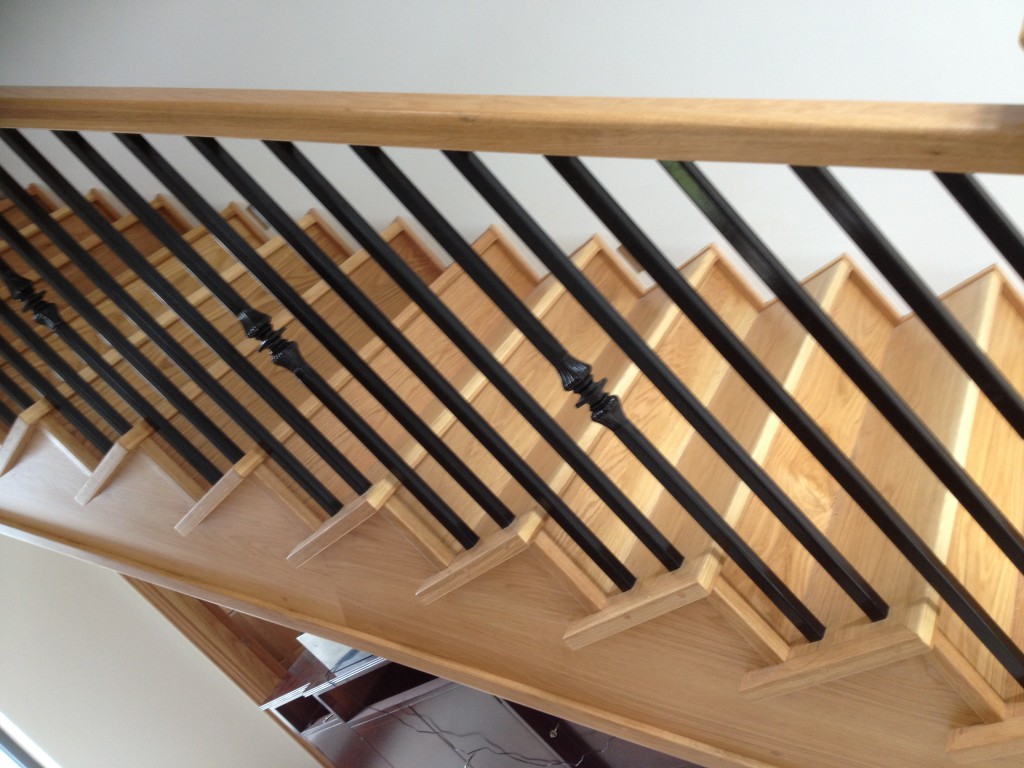 Bespoke Steel Staircases from PS Engineering
Also you may be moving into an existing house or might fancy a change at home. PS Engineering can replace you exisiting balustrades and handrail from something different.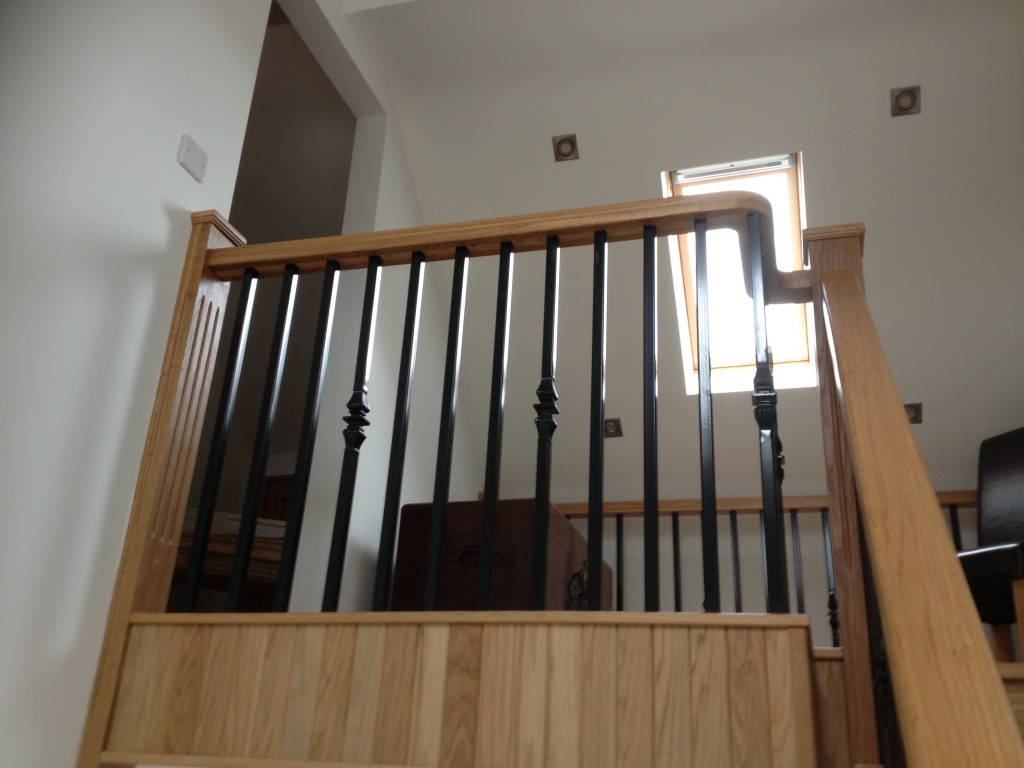 Making a feature of your staircase can completely transform your home from something average to stunning. At PS Engineering our galvanised steelwork will last a lifetime. You can choose to have your steelwork protected with a powder coated finish which leaves it looking beautiful. The powder coated finish is available in a variety of colours which you can view here.
Not only can we fit a new staircase we also can repair any problems with an existing staircase.
If you would like to design a bespoke staircase for your home or are having problems with your existing one then give us a call PS Engineering in Ballymoney on 07739715754 and we can have a chat about what you need.